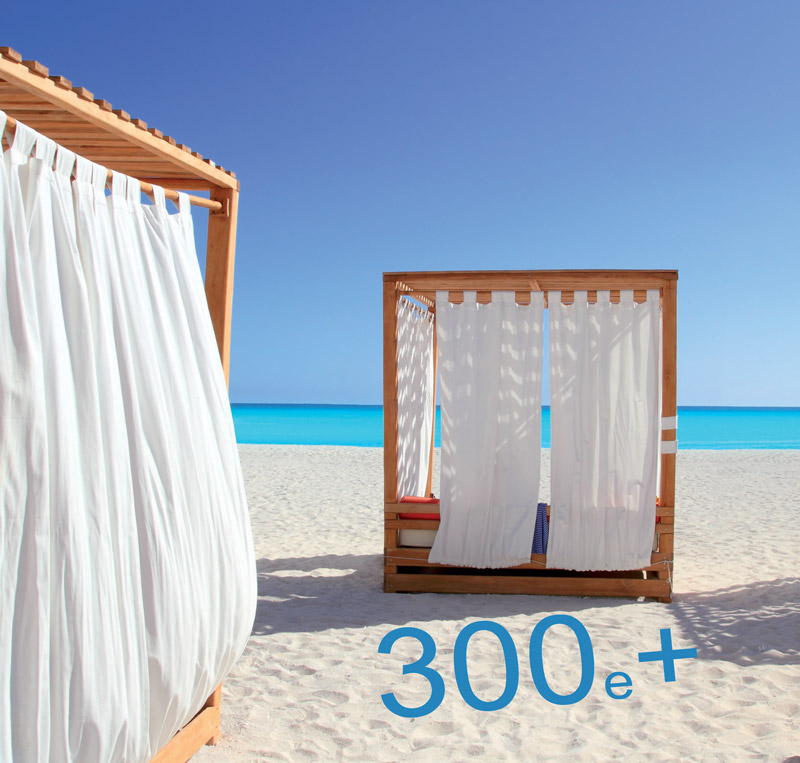 Tempotest Home® Sheer and Tempotest Home® Etamine are a fine and elegant solution for home decoration. They are a light-weight fabrics suitable for both internal and external spaces.

They may be used as a door or side curtain for outdoor structures such as pergolas and gazebos; for embellishing leisure spaces with puffs, false ceilings and draperies; or as vertical curtains for windows and balconies with the aim of increasing visual comfort and privacy.

Tempotest Home® Sheer and Tempotest Home® Etamine are resistant to mould and salt-water, and keep their good looks without needing complex maintenance or frequent washing. They remains colourful and attractive, without fading or changing colour even when exposed to the harmful UV rays from sunlight, and resists most air-borne pollutants that would damage most other kinds of fabric in a short time.

The "Teflon EXTREME for Parà" treatment make them water and oil repellent, allowing water to slide off, dragging the dirt with it. The water repellence together with the fabric construction helps fast drying and keeps it light and airy.
Check out the fabric
you need: