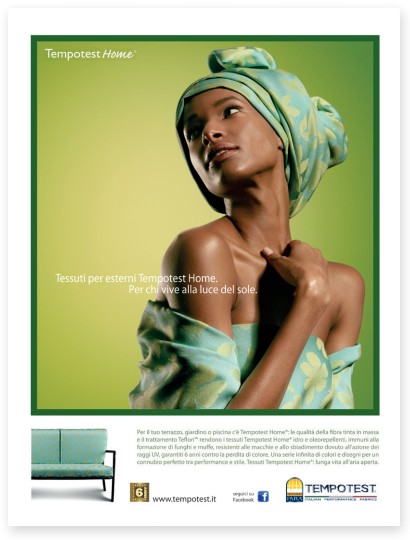 Seta Cruda
FOR PEOPLE WHO LIVE IN THE LIGHT

TEMPOTEST® fabrics are designed for those who live in the light, and it is from light that they find their source of energy and inspiration.

The symbol of the advertising campaign is a woman dressed in TEMPOTEST® fabrics, reflecting her own light, natural beauty, and femininity.

In the same way as TEMPOTEST® SETA CRUDA, it conveys its essence with naturally irregular details representing a return to the organic beauty of the fabric.
Check out the fabric
you need: